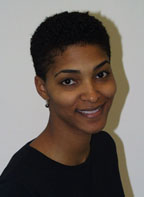 Stacey E. H. Leftwich, Ph. D.
Assistant Professor
Rowan University
Department of Reading
201 Mullica Hill Road
Glassboro, New Jersey 08028
856-256-4500 x3821
leftwich@rowan.edu
CONTENTS











EDUCATION
Ph. D., University at Albany: Area of Specialization, Reading with an emphasis on multicultural education and children's literature
M. A., Temple University: Area of Specialization, Psychology of Reading
B. A., Glassboro State College: Area of Specialization, Elementary Education
PERSONAL BACKGROUND
Dr. Stacey Leftwich is a native of southern New Jersey. She began her career as an elementary classroom teacher. She taught both second and sixth grade for many years before pursuing a doctorate degree in literacy education.
Dr. Leftwich has an interest in multicultural education. Her Dissertation, Parellels Between Two Domains: Addressing Multicultural Education through State English and Language Arts Standards, examined how multicultural education addressed components of the state Language Arts standards.
Dr. Leftwich's research interests include electronic literature discussion groups, using culturally diverse children's literature in the classroom, and using technology to enhance literacy instruction.